Strategic Planning
Strategic Plan 2018-2020
We're in the process of finalising our Strategic Plan - where we set out our ambition for the next three years, and how we can make this happen.
We'll have lots more detail soon but for now we wanted to start sharing the vision and goals that are at the heart of our strategy, what we want to stand for as an organisation and how we will achieve this: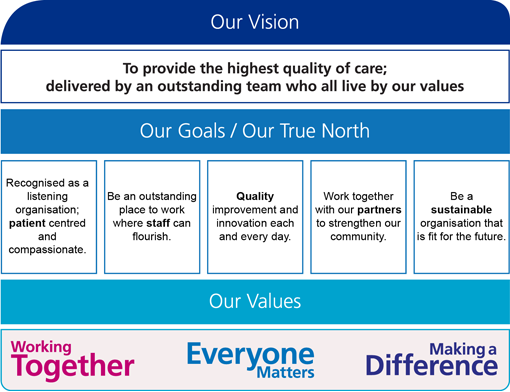 To create our strategic plan we've worked together with patients, staff, partners, commissioners and representatives of the communities we serve. Thank you to everyone who has been involved in this process so far, we look forward to continuing to work in partnership over the next three years to deliver our strategy.