Nursing Recruitment
Career opportunities at the RUH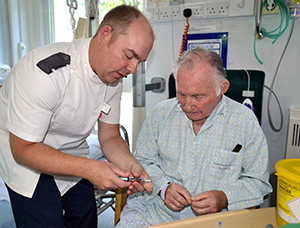 The Royal United Hospitals Bath NHS Foundation Trust (RUH) is committed to delivering high standards of care. In order for us to do this we pride ourselves on the ability to recruit and retain good staff.
We can support you with your Continuing Professional Development and have dedicated staff to support you with your Revalidation.
We have career opportunities in a variety of departments, which include The Older Persons Unit, Trauma and Orthopaedics, Emergency Medicine (ED and MAU), Speciality Medical Wards, General Surgery, Theatres and a state of the art Children's Unit and Neonatal Unit.
If you are interested in developing or starting your nursing career at the RUH please take a look at our current vacancies