Getting Involved

Forever Friends Appeal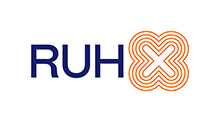 The Forever Friends Appeal is the fundraising charity for the Royal United Hospital, Bath. We work with the Wards and Departments of the RUH to fundraise for major Campaigns and state-of-the-art medical equipment and facilities, over and above that provided by the NHS.
They couldn't do this without the thousands of supporters who raise funds though fundraising, taking part in events, making donations, or simply donating their time and volunteering.
www.foreverfriendsappeal.co.uk
Ted's Big Day Out! is our annual fundraising day, which we hold every October to help raise vital funds. For more information please click the link below to find out all about this years event.
Wards & Departments
If you would like to fundraise or make a donation to a ward or department please contact The Forever Friends Appeal (details below) or send your donation with a letter indicating if you wish the donation to be designated to a particular area, or for General use and the Appeal will liaise with the ward / department.
Our Major Campaign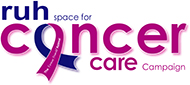 The Forever Friends Appeal is raising a minimum £5 million towards building a pioneering new Cancer Centre at the Royal United Hospital, Bath.
We aim to build a Centre where every brick is therapeutic, where clinical excellence can be provided with a holistic approach that delivers a uniquely beneficial healing environment with improved outcomes, an exceptional patient experience and a strong focus on long-term survivorship.
The new Cancer Centre will be prominently located on the site of what is currently the 1940's 'RUH North'. Its construction will be logistically complex with services continuing either in situ or temporarily relocated.

Consultant architects Nightingale Associates have helped develop a phased Estates Development Strategy which includes the sequential demolition of RUH North and the construction of the new Centre by 2016 /17.
The Appeal will be working in partnership with the RUH to secure the funding for the new centre. The full cost of the centre will be £20.5m with charitable funding supplying 25% of the cost required.
For all the information about the Campaign and how you can help please visit the Appeal website.
Past Campaigns

NICU 'space to grow' Campaign
Thanks to all our supporters The Forever Friends Appeal completed its fundraising for the new Dyson Centre for Neonatal Care. This building the first of its kind in the UK would not have been possible without the help and support of everyone who has donated.
Contact the Forever Friends Appeal
The Forever Friends Appeal
Royal United Hospital
Combe Park
Bath
BA1 3NG

Tel: 01225 825691
Email: forever.friends@nhs.net