Foundation Trust
Governor Elections 2016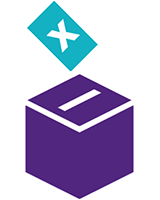 Public Governor Election 2016
The nominations for the 2016 Public Governor Elections have now closed and you can read the full statement of candidates by clicking on the link below:
All eligible members have now been sent voting packs to their home addresses, if you have not received this by Thursday 6th October please call the Membership Office on 01225 826288.
Voting commenced 27th September 2016 - the Notice of Poll can be viewed here.
Who can become a Governor and what does a Governor do?
We do have a criterion but, essentially, you just need enthusiasm, a willingness to ask questions and a desire to make a difference.
As a Governor, you will act as a representative for your area and provide a direct link between the Trust and your local community. Our Governors work in partnership with the Board of Directors by giving them support and advice to help shape the Trust's plan for the future and achieve our vision of delivering high quality services to local people.
For more information about the role of a Governor you can request a copy of our 'Becoming a Governor' handbook from our Membership Office. Call 01225 826288 or email RUHmembership@nhs.net.