Foundation Trust
Governor Elections 2017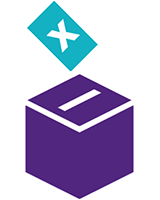 Public Governor By-Election 2017
During our most recent election, a number of members from our Rest of England & Wales constituency expressed an interest in the role of becoming a Governor however, nobody put themselves forward. This means that the RUH needed to run a by-election for this area which began on Thursday 26th October.
We are delighted to confirm that two members from our Rest of England and Wales constituency nominated themselves for the current by-election. Please see the statement of candidates here:
The election process will continue behind the scenes until Wednesday 29 November, when we will be sent a Notice of Poll which will be available on our website.