RUH Redevelopment Plan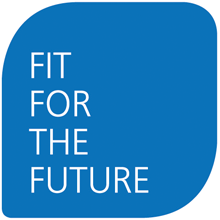 Your RUH is changing
Some of our major building projects - making the RUH Fit for the Future - are taking shape rapidly and nearing completion.
They are all part of our exciting programme of redevelopment to transform our site and further improve the services we provide.
Our Trust sits on a 52-acre site and includes a mixture of buildings, old and new. We are determined continuously to improve the quality of services we provide and to make the most of our fantastic setting.
We've made significant improvements through refurbishment and upgrade work. Elsewhere we just needed to knock down older buildings and start again to provide the best for our patients and staff and ensure we are 'Fit for the Future'.
Opening soon



RNHRD & Brownsword Therapies Centre

Our new

RNHRD and Brownsword Therapies Centre

is being built close to the main entrance of the RUH. It will be an outpatient centre providing treatment, care and education for patients to recover from episodes of illness or injury, or to manage their long-term condition. It is due to open in autumn 2019.






Bernard Ireland House

Work is underway to extend and refurbish one of our residential buildings at the RUH,

Bernard Ireland House

, to accommodate specialised services that are relocating from the Min later this autumn, 2019. It will provide specially-designed residential accommodation and group treatment areas.






Decant Ward

Our new temporary

decant ward

is in place, creating the space to allow another 16 wards, one at a time, to move while they are upgraded and refurbished. The first to transfer will be the Surgical Admissions Unit on 1 May 2019.
Future projects



The Dyson Cancer Centre

We're designing a new

Cancer Centre

at the RUH that is centred around the patient and their experience. Staff will be able to provide clinically excellent care in an environment that is nurturing and therapeutic. The new Cancer Centre will replace older buildings next to the main hospital entrance.