Engagement to support relocation of RNHRD services
Background

The Royal United Hospitals NHS Foundation Trust (RUH) acquired the Royal National Hospital for Rheumatic Diseases NHS Foundation Trust (RNHRD) in February 2015.
Due to significant and long-standing financial challenges the RNHRD could not continue in its current form. The RNHRD needed to become part of a larger organisation to ensure the continuation and future provision of its high quality services. You can read more about the lead up to acquisition here.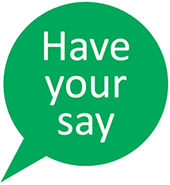 To guide us through and beyond the acquisition process, we developed a set of overarching principles, based on the feedback we have received from patients, carers, staff, healthcare partners and the wider community going back to 2012, when both Trusts started to consider merging the two organisations through acquisition.
Following acquisition, the RUH took over responsibility for all the services of the RNHRD. All RNHRD clinical services continued with patients continuing to be seen and treated by the same clinical teams.
Benefits of Acquisition
Maintaining and enhancing patient care was at the forefront of the acquisition process and continues to be our priority. Joining together as one organisation has a number of potential benefits including:
Bringing together the expertise of our clinical teams will benefit our patients, further improving outcomes and patient experience
Ensuring services can be sustainable for the future, both financially and operationally
Allowing continuity of care and maintaining valued relationships between patients and their clinicians
Improving efficiency and effectiveness effectiveness of services by enabling clinical teams to share knowledge and skills
Creation of a research hub driving significant growth in new opportunities thereby increasing innovation and further developing clinical knowledge and skills
Services will relocate from the RNHRD
To allow us to realise the full benefits of acquisition outlined we need to move services out of the out of the RNRHD site (also known as the 'Min').
Throughout the acquisition process, which began in 2012, we have been clear about the fact that services will continue to be provided from the Min for up to three years following acquisition, and we have been open in our intention to relocate services from the Min to the RUH site, or suitable community settings where clinically appropriate and to maximise patient benefit.
Service relocations – a careful and phased approach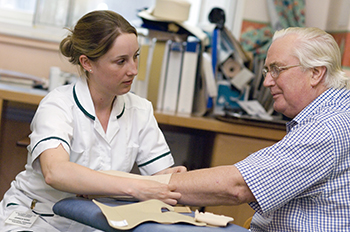 Following an appropriate period of staff and public engagement and consultation, the RNHRD's Endoscopy service successfully relocated to the RUH at the point of acquisition.
Throughout the acquisition process, the RUH has promised that careful planning and appropriate engagement with patients, staff and other relevant parties would always take place before any further services were transferred from the Min.
In keeping this promise, we are working with stakeholders to relocate other RNHRD services using a phased approach, to ensure that services relocate from the Min in a safe and patient centred way.
We want to make sure that we have the best possible new home for each of the RNHRD services, whether that is in a purpose built facility on the RUH site or in an appropriate community setting.
We also need to bear in mind which services may be closely interlinked with others and should be considered together when looking at relocation.