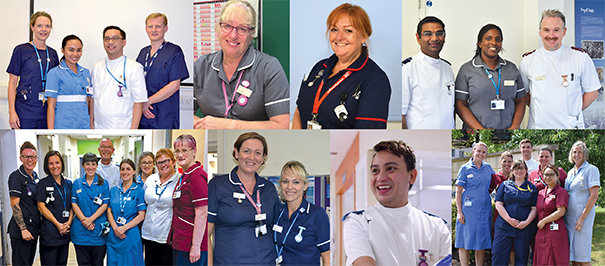 International Year of the Nurse and Midwife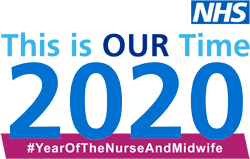 2020 is Florence Nightingale's bicentennial year, designated by World Health Organisation as the first ever global Year of the Nurse and Midwife.
Nurses and midwives make up the largest numbers of the NHS workforce, with just over 1,500 nurses and midwives working in our Trust. They are highly skilled, multi-faceted professionals from a host of backgrounds that represent our diverse communities.
2020 is our time to reflect on these skills, the commitment and expert clinical care they bring, and the impact they make on the lives of so many. This year is also an opportunity to say thank you to the professions; to showcase their diverse talents and expertise; and to promote nursing and midwifery as careers with a great deal to offer.
Throughout the year we will be holding a number of events to highlight the fantastic work our nurses and midwives do, across a vast and varied skillset.
RUH Director of Nursing and Midwifery Lisa Cheek said: "Our nurses and midwives are a big part of the RUH family. They go above and beyond every day to give our patients compassionate care and we are extremely proud of them and the impact they make on the lives of so many.
"Florence Nightingale changed the role of nursing and as a pioneer and leader in public health, it's fitting her legacy is being used to shine a light on nurses and midwives worldwide."
How to get involved
Share your Nursing Stories with us. We are trying to gather a wide range of stories from nurses and midwives, including former staff. Send your stories to:

Support our fundraising charity The Forever Friends Appeal by holding your own tea party as part of the NHS Big Tea on or around 5 July. Ask your colleagues, the public, your work colleagues, local schools and community to join you in celebration of nurses and midwives in July.
Lisa Merchant

Practice Development Sister

"I love being a nurse. I feel it's more than a career and is more of a calling. It's part of the fabric of who I am. I love how diverse it is and how you can completely change your job and yet still stay in the same career!"

Michaela Arrowsmith

Lead Nurse Tissue Viability

"People are amazing; they let you in to their lives for a short period of time where you will see the best of them and the worst often in equal measure. I learn something new every day, either clinically or when I meet a patient. My passion for patients never diminishes."

Feone Chavez

Staff Nurse

"I have now been here for just over one year and enjoy working on the ward. I have been made to feel very welcome by all the staff."

Ruel Donaire

Staff Nurse

"I'm really happy to be working in this profession. I enjoy working on the ward, everyone is great and I can't ask for more."