Car Parking & Charges
Paying for Parking at the RUH
The RUH has an automatic number plate recognition system. All motorists are required to enter their full, correct vehicle registration number into the payment machine when purchasing their parking time. Parking time can be purchased upon arrival, when departing the hospital premises or after leaving the hospital using the PaybyPhone service.
Payment after leaving the hospital can be made until midnight on the day of departure.
Additionally, if you exceed the amount of time purchased you can pay for additional parking time until midnight on the day of departure.
Purchasing your parking time
You can purchase your parking time from any machine using coins or card, or you can pay by phone on 033 0400 7275 using site code 59287. You can also pay online at www.paybyphone.co.uk or by using the PaybyPhone app.
When using the app after your parking session, you simply need to purchase the amount of time that you were in the car park. Please do not pay attention to the "Expiry" time as this pertains to when using the app in advance of a prking session.
We recommend using contactless payment methods where possible, however our machines are sanitised and disinfected at regular intervals throughout the day.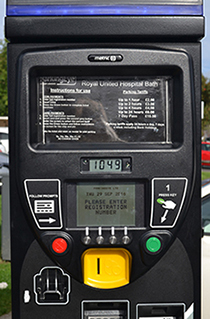 Payment Machines
Payment machines can be found in the following locations on the Trust site:
Main Entrance
Zone D Entrance
P1
A&E
The Trust's Car Parking Map shows payment machine locations around the site. These are shown as yellow stars on the map.