Outpatients
Virtual Clinics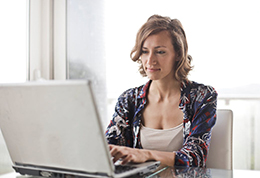 As part of our ongoing commitment to provide the right care at the right time, we may offer to conduct appointments via video.
This means that you may be able to see and speak with our team members from your own home and without the need to travel.
The information you need to set up a virtual appointment can be found on the link below :
Video Appointments using 'Visionable'
Quick Guide to using Visionable
Who to contact with a query about your video appointment
| | |
| --- | --- |
| Diabetes Centre Reception | 01225 824101 |
| Haematology & Oncology | 01225 824704 |
| Paediatric Oncology | 01225 824435 |
| Respiratory Outpatient Reception | 01225 821923 |
Visionable Technical Requirements
Devices:
Visionable is supported on most computer operating systems, including Windows, Mac and Linux. It can be used on computers with web cameras, laptops, tablets, and smartphones with Android or Apple iOS.
Internet/WiFi:
Most home internet speeds will allow for a high quality Visionable call (at least 500kbps is ideal). If you are using a mobile device, it is recommended that you connect to WiFi to avoid the video appointment using your mobile data allowance.
Web browser:
Google Chrome or Safari iOS can be used (but not Internet Explorer); they typically will need to be recent/up-to-date versions.
If there are problems during your video call with the clinician, you may be asked to switch to a conventional phone call to complete the consultation.
Try using Visionable before your virtual appointment
You can test your video connection and the Visionable System before your appointment. We can help you make sure that your device is suitable to support the virtual clinic and guide you through the process, and answer question you might have.
To do this just call 01225 826095 when a member of the RUH digital team will be on hand to help you.
Tuesday : 10 to 12am


Friday: 10 to 12 am
Feedback
Have you recently had a video consultation?
If you've recently had a video consultation, we'd like to hear about your experience.