RUH Redevelopment Plan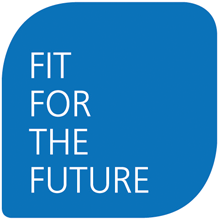 Your RUH is changing
We are well ahead with our exciting programme of redevelopment to transform our site and further improve the services we provide.
We shared our initial plans with you, and heard what you think. Now we have taken this unique opportunity to think and plan creatively and to build new, state of the art flexible facilities in which staff can provide the highest quality care for our patients.
Our Trust sits on a 52-acre site and includes a mixture of buildings, old and new. We are determined continuously to improve the quality of services we provide and to make the most of our fantastic setting.
We recognise that in some instances we can, and do, make significant improvements through refurbishment and upgrade work – our dementia friendly Combe Ward is a great example of that. However, sometimes we just need to knock down older buildings and start again if we want to provide the best for our patients and staff and ensure we are 'Fit for the Future'.
We've already successfully completed some major redevelopment
projects, including:



Dyson Neonatal Care Unit

Opening our award winning £6.1 million

Dyson Neonatal Care Unit

to provide a beneficial healing environment for babies and reduce stress levels experienced by their parents.






Pathology Laboratory




New Car Park and
Payment System

We have built a new

300-space car park

and introduced a new computerised parking payment system, with free access for disabled drivers who register with us.




Forbes Fraser Pharmacy

Building a new

Pharmacy facility

to provide a more efficient and integrated service for inpatients and a range of community hospitals.






Spritual Care Centre

We've built a new

Spiritual Care Centre

to replace our former Chapel – a space for reflection and prayer for people of all faiths or none.




Apley House
Fit for the future
Now we are getting ready to tackle our biggest challenge yet – a major RUH Estate Redevelopment Programme.