Nursing Recruitment
Preceptorship Programme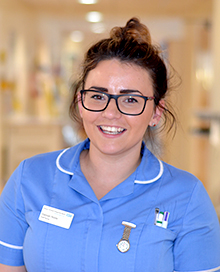 Congratulations on becoming a registered practitioner. We hope that you enjoy the start of your career.
The realisation that you are responsible for your practice from the point of registration can feel quite daunting for you. To help support you through the first 12 months you are expected to complete preceptorship.
As a new registrant you will be expected to learn through practice, reflection and facilitated planned taught/simulated sessions and self-directed learning.
A preceptor, co-preceptor, manager and peers will support you.
If you have any questions on the Preceptorship programme please contact Jules Beaven:
01225 824480