RUH Redevelopment Plan
Oral and Maxillofacial Surgery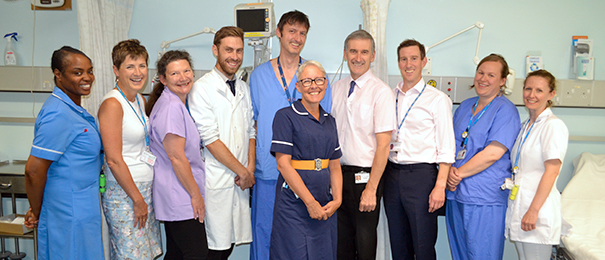 We are building a new home in the hospital for the department of Oral & Maxillofacial Surgery. The new state of the art facility, part of our Fit for the Future redevelopment programme, will be open in Zone C from early 2019.
Relocating the unit will make way for the new Cancer Centre, and is an opportunity to create a new improved facility providing a 'Centre of Excellence' for conditions of the head and neck, including cancer, in a new purpose-built environment.
Funding
The new Facial Surgery and Orthodontics Unit will cost £2.7m and it will be an approximate 90/10% partnership between the NHS and charitable funding sources. The RUH has asked its fundraising charity, The Forever Friends Appeal to raise a minimum of £200,000 towards this total to enhance what the NHS can provide and improve the clinical vision and patient care at the hospital.
Find out more
Follow our Twitter account to keep up to date with all the latest Estates redevelopment news.