Foundation Trust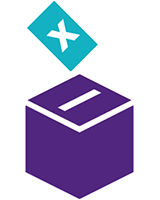 Governor Elections 2019
Public Governor Election 2019
We are excited to inform you that as of 1st October 2019, voting for our third constituency-wide election is open.
We have the following 18 candidates standing for election across the City of Bath, North East Somerset, Mendip, North Wiltshire and South Wiltshire constituencies.
Constituency
Candidates
City of Bath
Nick Barnett
Sanjeev Chaddha
Mike Midgley
Ben Rogers
Sally Rothwell
North East Somerset
Melanie Hilton
Reg Williams
North Wiltshire
Robin Tanner
Reg Williams CBE
South Wiltshire
James Colquhoun
Dan Conley
Kevin Fairman
Gill Little
David Marcus Lovibond
Mendip
John Drake
Jenny Evans
Anne Martin
John Osman
If you are one of our members living in the constituencies above this is a really great opportunity to vote for the candidate who will best represent your views to make a difference in helping to shape the future of the Royal United Hospital. Now is the chance to have your say, make your vote count!
All voting and candidate information will have been sent to you via email or post on 1st October. If you are a member and have not received your ballot pack as yet please contact UK Engage using the details listed below.
Phone:

0345 209 3770

Post:
UK Engage,
10 Acorn Business Park,
Heaton Lane,
Stockport, SKA 1AS
Email:
ruh@uk-engage.org
Voting runs until 5pm on 24 October 2019.
The results will be announced on 25 October 2019.
If you have any questions please contact our Membership Office on 01225 821262 or via email at RUHmembership@nhs.net.