Foundation Trust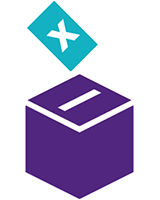 RUH Constituency-wide Elections 2023
Voting in the RUH Constituency-wide Elections 2023 has now closed.
The results were announced on 15 September 2023.
If you have any questions or are unsure whether you are eligible to vote please contact our Membership Office on 01225 821262 / 826288 or via email at RUHmembership@nhs.net
What does a Governor do?
The role of an RUH Governor is to help ensure the Trust delivers services which meet the needs of patients, carers, staff and local stakeholders. Governors do this by creating stronger links with the communities we serve by reflecting patient and public views and interests and by carrying out some particular duties as defined in the Trust Constitution.
Your key role as a Governor would be to ensure that the views of local people are heard and fed back to the Board of Directors. Governors do not undertake operational management of the Trust; rather they collectively hold the Non-Executive Directors to account for the performance of the Board of Directors.
If you are interested in the role but are not yet a member, you can sign up here.