Foundation Trust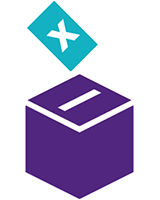 Governor Elections 2020
Public Governor Election Results 2020
It's time to introduce the new Public Governors for the Royal United Hospitals, Bath.
The Trust is delighted to announce the following candidates have been elected by our members to be the Governors for the following constituencies:
Dr Nesta Collingridge-Padbury, City of Bath
Suzanne Harris, North East Somerset
Peter McCowen, North Wiltshire
Anna Shantry, North Wiltshire
Jill Scott, South Wiltshire
The Mendip and Rest of England and Wales constituencies were uncontested and the following candidates were elected unopposed:
John Osman, Mendip
Virginia McNab, Rest of England and Wales
Thank you to all of you that voted during the elections.
The new Governors have all been elected for the first time and will go on to represent the Trust's 11,430 members on the Council of Governors. We hope that you will join us in welcoming them. Trust members will have the opportunity to meet the new Governors at future Governor & Members' Forums and local events. Please note that any meetings or events will be held virtually until further notice.
The full election report is available here