Private Patients
What we offer
The Royal United Hospitals Bath NHS Foundation Trust offers a variety of private services to patients with Private Medical Insurance and those opting to self-fund their treatment. The benefits of being treated privately in the NHS include:
Continuous care from a consultant of your choice
All profits generated from private services are re-invested into our hospital to improve care and facilities for all the patients we treat
Should things not go to plan, you would have direct access to any additional support including specialists, intensive care and monitoring as required
All services provided to private patients are chargeable. For patients covered by UK based insurance companies, it is important that all patients check the details of their medical insurance policy as charges that are not met become the patient's responsibility. Alternatively, patients may wish to self-fund their treatment.
The Private Patient Services Team is available to provide advice and guidance about arranging treatment either as a self-funded patient or through private medical insurance.

For further information, please contact:
Private Patient Services Team:
Current Services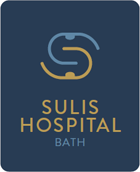 Sulis Hospital Bath
On 1 June 2021 the Trust announced that is has acquired Circle Bath – now renamed the Sulis Hospital Bath – an independent hospital on the outskirts of the city at Peasedown St John that provides care for both private and NHS patients.
Read more on the Sulis Hospital Bath website.
Competition and Markets Authority Declaration
In accordance with the requirements of the Competition and Markets Authority (CMA) Private Healthcare Markets Investigation Order 2014, the details of services offered by the Royal United Hospitals Bath NHS Trust (RUH) are available here.