RNHRD Acquisition
What this means to you
We are pleased to announce that the Royal National Hospital for Rheumatic Diseases (RNHRD) is now part of the Royal United Hospitals Bath NHS Foundation Trust (RUH). This is an exciting time of change and opportunity with the ultimate goal of continuing to provide the highest quality healthcare possible to our patients.
Endoscopy
Following engagement with patients and GPs, the
Endoscopy Service
moved to the RUH on the 1 February 2015, giving access to faster referrals and greater choice of appointments for patients. Patients and relevant partners were consulted and informed of this change.
All other services
All other clinical services will continue to run as normal and patients continue to be seen and treated at the RNHRD as before.
The way ahead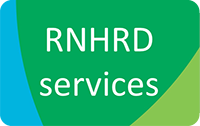 Continuation of high quality services is at the heart of a three-year transition programme that will see a phased approach to integrating services.
Careful planning, engagement and consultation will take place with patients and relevant partners over any future change in services, including relocation.
We'll be using a phased approach, to ensure that services relocate from the Min in a safe and patient centred way. You can find out more about our plans and tell us what you think here:
Further information
Green light for RNHRD acquisition (Media Release)
Royal National Hospital for Rheumatic Diseases (Web Site)