RUH Redevelopment Plan
Bernard Ireland House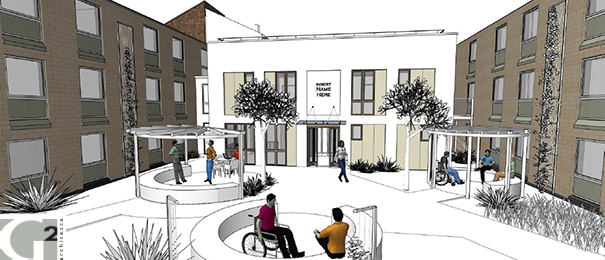 Work is underway to extend and refurbish one of our residential buildings, Bernard Ireland House, to accommodate specialised services that are relocating from the Min later this year, 2019.
It will provide specially-designed residential accommodation, group treatment areas including therapy and group rooms, office space and a dedicated therapeutic courtyard area.
The design been planned in conjunction with staff and patients to ensure an appropriate environment, located on site but separate from the acute hospital building, in keeping with the ethos of the service to help patients live well with ongoing pain.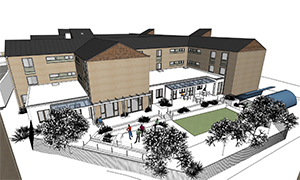 The building will provide flexible residential accommodation to support different patient groups, such as single sex and parent and child.
It will also provide separate accommodation for patients attending the Ankylosing Spondylitis or Complex Regional Pain Syndrome residential rehabilitation programmes.