RUH Redevelopment Plan
The RNHRD and Brownsword Therapies Centre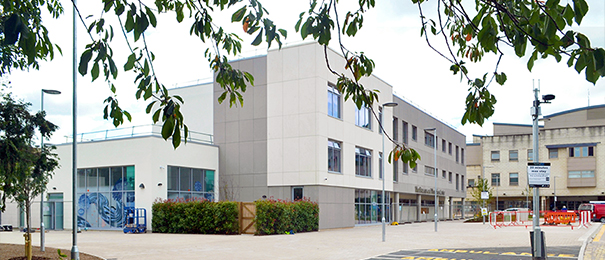 The RNHRD and Brownsword Therapies Centre has been built close to the main entrance of the RUH. It will be an outpatient centre providing treatment, care and education for patients to recover from episodes of illness or injury, or to manage their long-term condition.
Services

The services provided in the
centre.

The Facilities

Find out what facilities the new centre provides.

Timings

Our timetable for the phased relocation of RNHRD and therapy services.

Funding

How we are raising the funds for the new centre.
Find out more
Follow our Twitter account to keep up to date with all the latest Estates redevelopment news.