The Dyson Cancer Centre
How has it been funded?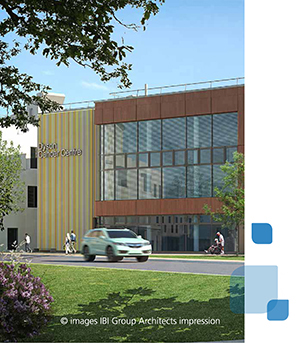 The Forever Friends Appeal has raised £10m towards the new Centre, thanks to the efforts of our community and donors such as the Dyson Foundation and the Medlock Charitable Trust.
The remainder of the funding for the Dyson Cancer Centre will be provided by the Department of Health and Social Care's (DHSC) New Hospital Programme, as part of the commitment to build new facilities and invest in buildings, equipment and technology across the country by 2030.