Outpatients
Your appointment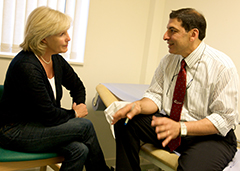 Your appointment letter (that's the letter sent to you with this guide) should tell you where to go when you arrive. If not, please call the Appointments Centre on telephone 01225 821821 to find out where you should go.
Please arrive in plenty of time so you do not miss your appointment, but if you are parking on or around the hospital site please allow an extra 30 minutes as parking is limited.
Further information about attending your appointment can be found here:
Attending an Outpatient Clinic
Cancelling your appointment
If you are not able to keep your appointment or wish to change it to a more convenient time, it is vital to tell us as soon as possible so that your appointment can be given to another patient.
Cancel or rearrange your appointment